Sep 27, 2023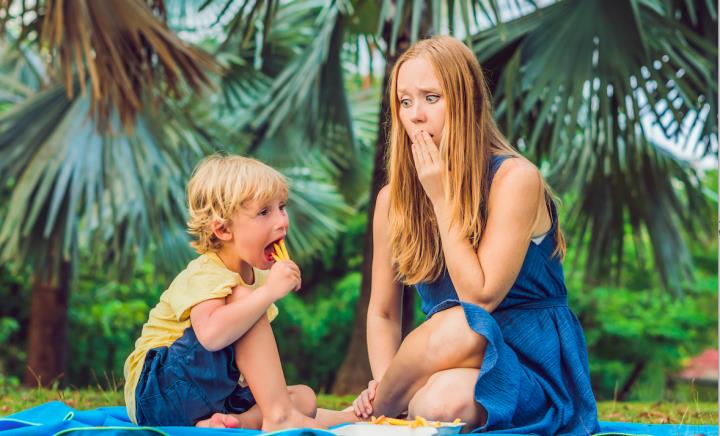 With the holidays on the horizon, now is the time to implement new strategies to curb cravings for unhealthy foods. First among those holidays is, of course, Halloween, with its hallmark of sugary treats. Getting children and adults too to move on can make an important difference.
Find 11 tips here to stop unhealthy cravings:
Bring less home:
As with any dietary change, your battle starts at the grocery store. Buy fewer undesirable foods.
Discuss expectations:
Let your children know about the intentional effort to cut sugar, saturated fat or other problematic ingredients. Explain why in an age-appropriate way that sets up good habits for life.
Set standards:
Don't be shy about letting others know the rules for your family. If school, playdates or parties are the issue, send food with your child or mention it on the RSVP, in official paperwork or where it's most effective.
Regulate sleep
: According to a recent study from the National Institutes of Health, sleep-deprived people are more than 55% more likely to become obese. Make sure sleeping eight hours is part of your family's routine.
Be mindful about portions:
Keep portion sizes in check. Measure and serve. Avoid leaving boxes open and accessible, eating in front of a screen or being complacent about overeating.
Add more protein:
Increasing protein has been shown to reduce cravings. Add a serving at each meal.
Don't skip meals:
Breakfast, lunch and dinner are all important. Skipping meals can lead to the tendency to overeat later or indulge in unhealthy snacks when you're famished.
Take your time:
Part of overeating around the holidays comes from the concept that these favorite dishes only come around periodically. Know it's fine to make dishes more often throughout the year so they're not a novelty and take your time eating them when they come around.
Buy alternatives:
Keep your home stocked with items that support your food goals for easy access.
Allow for opportunities to eat what you love:
Enjoy food in moderation. Plan your meals to make allowances for less healthy options.
Talk with your doctor:
If you or your child continue to have cravings after months of eating differently, get bloodwork done. An underlying health condition may be the true culprit.