Aug 29, 2023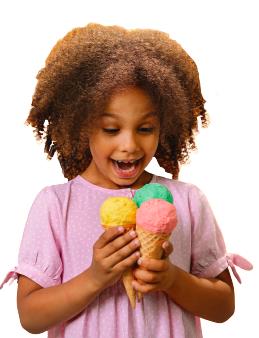 Sept. 16 is National Clean Up Day. With the change of season on the horizon between summer's end and the official start of autumn, as well as a shift in routine with back-to-school season, now is the perfect time to help children learn tidying skills.
11 tips to teach children lifelong cleaning skills:Start with the right supplies:
Designate safe cleaning supplies for your child to use. Give them their own gloves and clearly labeled products.
Make sure tasks are age-appropriate:
Independent task completion can only happen at the right age. You know your child best but keep in mind that their skillset may be less adept than you might have assumed. Scale back expectations.
Be open to imperfection:
Know that no one is born with innate awareness of how to do a task. "Done is better than perfect" is a phrase that can inform the chore-teaching process.
Teach by doing:
Show children how to clean by setting a good example and intentionally showing them how to get started, follow a process and finish the job.
Eliminate chores as a punishment:
Teach cleaning as part of the process, not a punitive measure.
Break the task down into steps:
Give a clear indication of how to start, what the process looks like and how it ends with what needs to happen at each phase.
Decide on what defines completion:
Helping your child know where to start is important but also knowing what defines a completed task can help avoid disagreements. Define what constitutes being done with a task.
Make the process fun:
Add music, dancing, competition and snacks. Chores do not have to be a dreaded activity. Enjoy your time together.
Race to the finish line:
Divide your chore list and see who can finish their tasks first or find a strategy that otherwise motivates your child.
Offer a reward:
A clean space may be a reward in itself to an adult but children have not always developed that sense of satisfaction yet. Plan to get ice cream after chores are done or plan something else to look forward to later.
Give grace:
No one wants to repeat a task they are chastised for, especially if it happens more than once. Allow for the grace you wish you had in the season of life when you were learning. Little by little, children's range and capacity will expand.