Hello Happy Empowered Mama: Stephanie Sheffield Shares Homeschooling Insight
by Callie Collins
Feb 26, 2023
Stephanie Sheffield takes a purposeful approach to all she does in life. Her role as director of The Marigold Movement springs from that sense of intentional dedication, which extends to mentorship, community service and even her parenting style.

.
Born and raised in Okinawa, Japan, Stephanie met and married Bakersfield native Andy Sheffield after meeting at San Diego's Thomas Jefferson School of Law. The couple has been married nearly 16 years and they are the parents of three young daughters: Audrey, Emi and Scottie. Andy practices law with LaBeau Thelen, while Stephanie pursues a variety of important commitments to community and family, including the education of their two older daughters as a homeschooling family that also participates in a public charter school.
Although Stephanie also earned a master's degree in academic advising and worked in admissions at Point Loma Nazarene University, teaching at home and helping others understand more about homeschooling was something of an unexpected pivot. Because Stephanie had experienced a less consistent school community during her childhood with many classmate departures as a child in a military family, she longed for a more traditional setting for her children like the one her husband had as a child in Bakersfield.
"During the pandemic, I started seeing some things I wasn't comfortable with and when things started transitioning, I was at a loss," she explained. "I had friends who were homeschooling and that wasn't my nature but God put it on my heart to do something different. I made the shift and did it very blindly."
Stephanie felt called to make the change in 2021 but her daughters finished out the school year. She proceeded to homeschool for the 2021/2022 academic year and the present school year. The family's youngest daughter attends a local private school.
Having friends involved in homeschooling gave Stephanie some familiarity already, including Dr. Breanna Young, a founder of The Marigold Movement, which helps provide information, resources and support to empower parents when it comes to homeschooling. The Marigold Movement is named after the farming concept of companion planting, which pairs certain plants with other varieties to provide protection, pollination or other benefits. It seeks to help families thrive by blooming where they are planted, with success as home-based educators who may participate in alternative settings like virtual opportunities, co-ops and more.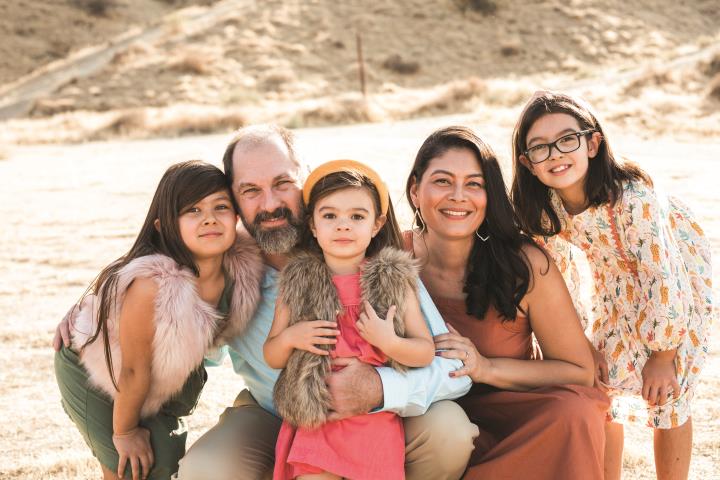 "Our Marigold vision is to support and equip families with skills and tools to become rooted in educational freedom with a mission to partner, plant, and cultivate growth through connection," the organization's website reports.
Dr. Young's impeccable credentials include more than a decade of teaching experience, coupled with a Christian counseling degree. Debbie Hall, who also leads The Marigold Movement, offers more than 25 years of experience using her master's degree in Curriculum and Instruction with an emphasis in Trauma and Resilience to serve families from diverse education backgrounds.
As they sought to move the organization forward, Stephanie joined their ranks.
"I provide real life experiences and context to an extent and what homeschooling is like for families right now. It's a good balance," said Stephanie. "Since July, I have made it more official, with the heart of giving back to our community through lots of conversations and options and choice.
What The Marigold Movement fosters is emotional support on venturing into a new realm."
She sees the organization as an ideal connection point for parents as they navigate homeschooling or consider making the move when their school experience doesn't go to plan.
"As parents, we often have big dreams and preconceived notions of how school is going to go for our children but if we learned anything from COVID, it's that you just can't predict," said Stephanie. "In our case, it was me dreaming of community and I held strongly to that thought as a really involved parent but there is a process of letting go, more for us as parents. Children don't have those same expectations. Parents often fear they aren't enough. The Marigold Movement helps them overcome fears and obstacles so they can be successful."
Alternate teaching methods, solutions to issues as they arise, mentorship and advice are part of the services offered, along with tangible materials like a resource kit and PSA binder checklist.
The Sheffields continue to stay busy outside of school, too. The girls participate in dance classes and social meetups. Stephanie serves on a swim team board, helps fundraise for their dance school and participates in Junior League as a sustainer after being on the board. Making time for The Marigold Movement remains a priority.
"I feel strongly about continuing to be available," said Stephanie. "Sometimes, those are vulnerable conversations for people to have and not everyone is ready for them; we want to have them. We offer facts and basic info but what we have in our deep hearts is the understanding of the emotional part of it. I really want to be a resource for the community. It's parents supporting parents who are supporting their children, a movement of parents taking charge of their families and reminding parents we have options."
Find more information about The Marigold Movement at
https://www.themarigoldmovement.com/
.
3 Recommendations from Stephanie:Q. What advice do you have for motivation, respite and renewal for parents?
A. I use gratitude to motivate myself. There are always places to apply my skills and unique opportunities come from those instances. Every time I do something to support my community, I get a lot from it, too. I encourage parents to keep showing up. Sometimes as parents, it is tempting to stick our heads in the sand and just go with the flow to get through parenting. I would like to challenge parents not to do that, to instead stick their neck out there and show up. Make connections with other moms. Those connections will sustain you. Look for what will fill your cup. Try different things all the time. Not every activity will always continue to work for you, so be open to trying new things. During the pandemic, walking saved me. Now, I have started going to Climb and I attend a tap dancing class. I like to listen to podcasts or books. Try different things until something is a fit for you.
Q. What should families in the Kern County area know more about in their community?
A. Word of mouth and relationships are the best part of Bakersfield. No matter what you are interested in, we probably have it here. You just have to look for it. As far as resources, I would say Kern County Library because there are so many services available and other nonprofits use it as a launching point too, like Kern Dance Alliance's Books in Motion. North of the River is great for tennis and it has free pickleball courts. Ask around and people will help out.
Q. What is your parenting PSA?
A. I wish people were more intentional about establishing their family culture and then unapologetically make decisions based on that. Imagine what you want your kids to be like when they walk out of their house at 18, with skills like the ability to change a tire, balance a checkbook and cook for themselves. If more families were diligent about that, we would see very different adults. Be willing to pivot because every kid is different and every situation is different but know what you want for the takeaway.