Books to Learn and Honor: Martin Luther King Jr.
Dec 27, 2022
Few people in history have earned the universal respect that Dr. Martin Luther King, Jr. commands. This month we celebrate the life, intellect, and contributions of this world-changing man on Monday, January 16th. Below you will find book selections for all ages to learn about the life and work of the late Dr. Martin Luther King, Jr. All these not-to-be-missed books can be purchased at Amazon or checked out at your local library.
Martin's Big Words: The Life of Dr. Martin Luther King, Jr
by Doreen Rappaport & Bryan Collier
Publisher: Little, Brown Books for Young Readers
$8.99; 5-8 years
www.amazon.com
This biography of Dr. Martin Luther King, Jr. brings his life and the profound nature of his message to young children through his own words. The author uses quotes from some of MLK's most beloved speeches to tell the story of his life and his work in a direct way.
A Place to Land: Martin Luther King Jr. and the Speech That Inspired a Nation
by Barry Wittenstein
Illustrations by Jerry Pinkney
Publisher: Neal Porter Books
$10.99; 7-10 years
www.amazon.com
Much has been written about Martin Luther King, Jr. and the 1963 March on Washington. But there's little on his legendary speech and how he came to write it. Martin Luther King, Jr. was once asked if the hardest part of preaching was knowing where to begin. No, he said. The hardest part is knowing where to end. "It's terrible to be circling up there without a place to land." Finding this place to land was what Martin Luther King, Jr. struggled with, alongside advisors and fellow speechwriters, in the Willard Hotel the night before the March on Washington, where he gave his historic "I Have a Dream" speech.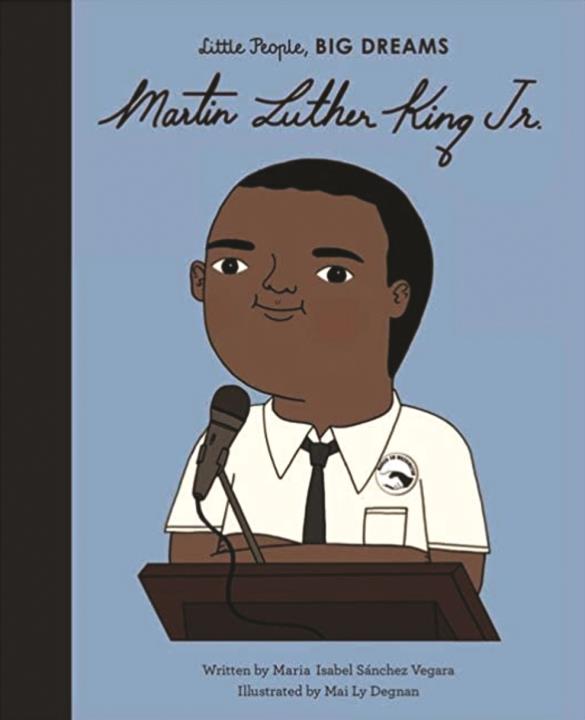 Martin Luther King Jr. (Little People, BIG DREAMS, 33)
by Maria Isabel Sanchez Vegara
Illustrations by Mai Ly Degnan
Publisher: Frances Lincoln Children's Books
$8.99; 4-7 years
www.amazon.com
This moving book features stylish illustrations and extra facts at the back, including a biographical timeline with photos and a profile of the activist's life.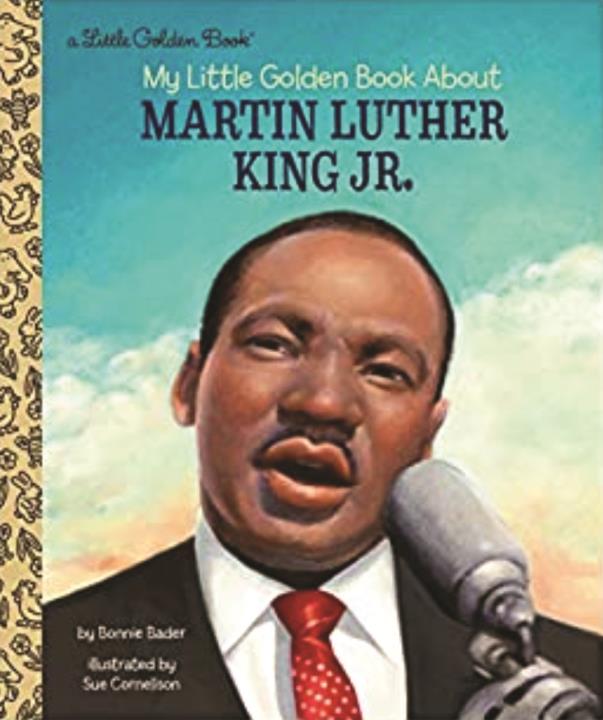 My Little Golden Book about Martin Luther King Jr.
by Bonnie Bader
Illustrations by Sue Cornelison
Publisher: Golden Books
$4.99; 2-7 years
www.amazon.com
This Little Golden Book for preschoolers captures the essence of Martin Luther King, Jr. for the littlest readers. They'll learn how his childhood in segregated Atlanta—and in his father's church—shaped the future civil rights leader. And they'll gain a clear understanding of the way he became an eloquent, powerful voice for African Americans.
When Martin Luther King Jr. Wore Roller Skates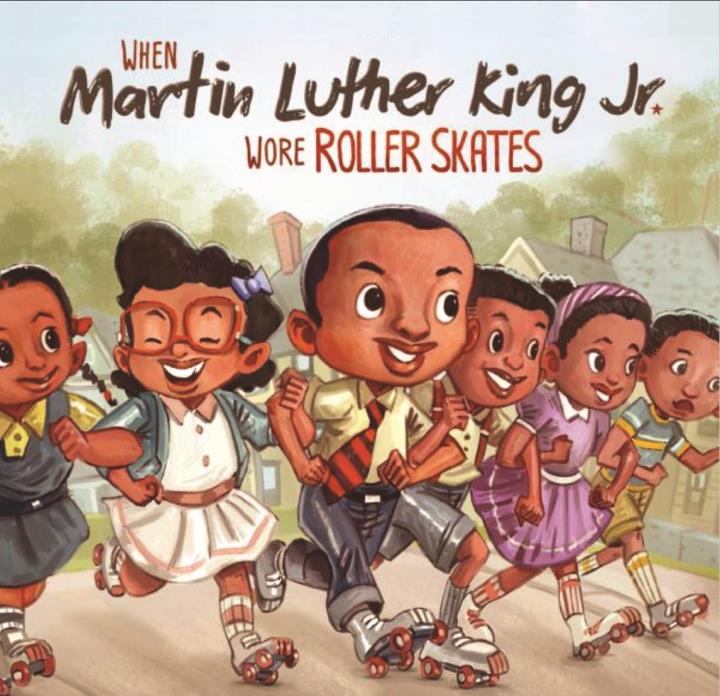 by Mark Andrew Weakland
Illustrations by Patrick Ballesteros
Publisher: Picture Window Books
$7.95; 6-8 years
www.amazon.com
Martin Luther King Jr. led the American Civil Rights Movement. But do you know what he was like as a child? From roller skating to playing football and basketball, Martin was a fun-loving child. This playful story of his childhood will help young readers connect with a historic figure and will inspire them to want to achieve greatness.
Letters To Birmingham Jail: A Response To The Words And Dreams Of Dr. Martin Luther King, Jr.
Contributors Include: John Piper, John Perkins, Matt Chandler, and More
Edited by Bryan Loritts
Publisher: Moody Publishers
$15.99; www.amazon.com
More than fifty years ago, Dr. Martin Luther King, Jr. wrote his Letter from a Birmingham Jail. Much has transpired in the half-century since, and progress has been made in the issues that were close to Dr. King's heart. Thankfully, the burning crosses, biting police dogs, and angry mobs of that day are long gone. But in their place, passivity has emerged. A passivity that must be addressed.
For more information on Kern Literacy Council, call us at 661-324-3213, or check out our website at
www.kernliteracy.org
.