Diabetes Awareness: Melody Carr Shares her Perspective as a Mom of Three Diabetic Children
by Callie Collins
Oct 26, 2022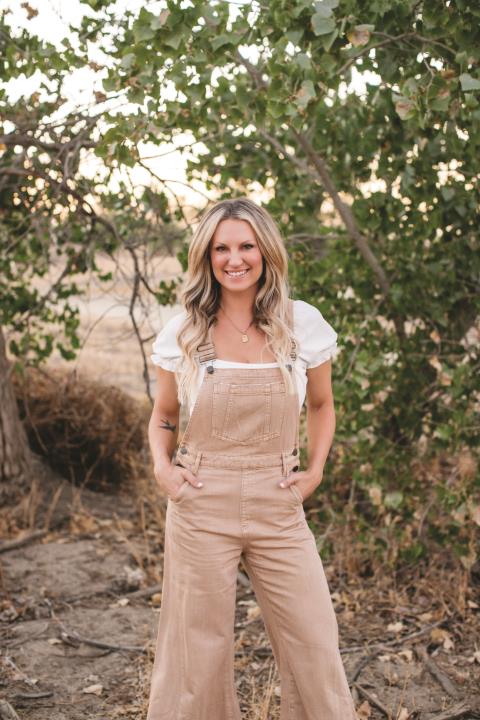 Professional Images by Tessa Warner: https://www.tessawarner.com
November is National Diabetes Awareness Month, with Nov. 14 designated as World Diabetes Day. Melody Carr associates the date with the diagnosis of her daughter, Grace, then age 2, when the family received confirmation of the life-altering news.
Despite the inherent nature of the condition as one that is lifelong and requires daily care, Melody assures others, including newly diagnosed patients, it is manageable, with excellent quality of life.
"You would never really know three of my children have diabetes unless you're a close friend or see them when they have an insulin shot at lunch," said Melody.
Melody, and her husband, David, are the proud parents of Austin, 22, diagnosed with type one diabetes [also known as T1D] at age 4, Tyler, 20, Cooper, 17, diagnosed at 10, Grace, 11, who was the second person in their family to be diagnosed, and Piper, 4.
"We were living in Houston when our oldest son, Austin, started showing symptoms of diabetes. He began drinking an entire bottle of water then crying for more. He just couldn't seem to get enough to drink. He acted sleepy. I remember sitting at a basketball game with him laying on the bleachers," Melody explained. Her brother-in-law, Derek Carr, is also a professional athlete.
"We could tell Austin was sick but it was unclear what was wrong. We did a urine test and a blood sugar test at our pediatrician's office and that's how we found out. After that, we made an appointment with Texas Children's Hospital, which has a whole wing dedicated to diabetes. We went and took a class and found out how to approach life with a diabetic child. There was an immediate application for all that we learned."
The family's life changed to include blood sugar checks, regular endocrinology follow-ups and
new diet and exercise habits.
Two more of their children were later diagnosed, as was David, whose name may be familiar to NFL fans. A graduate of Stockdale High School, his career began at Fresno State and has included playing with the Houston Texans, Carolina Panthers, New York Giants and San Francisco 49ers.
"As a professional athlete, David is still one of the healthiest people I know. His diagnosis at age 38 was a total shock," said Melody.
David wasn't feeling well, began to have a harder time working out, noticed some grogginess and started getting cramps. He looked like the picture of health, with a muscular frame, a top-notch diet and consistent exercise routine at the time of the diagnosis but needed insulin. Despite initially being told he had type two diabetes, David actually has type one.
Austin now lives on his own near San Francisco and manages his diabetes. Melody continues to meet her daughters at lunch for their midday insulin. She then checks them in the middle of the night, with a twice-nightly wake-up schedule at 11:30 and at 2 a.m.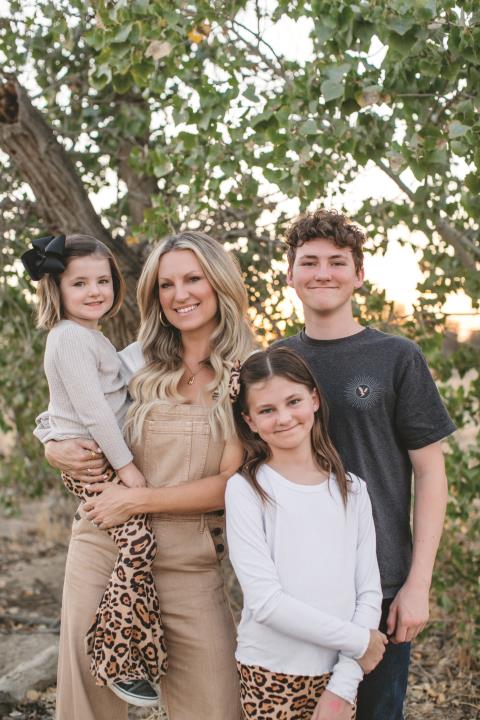 "You just never know. Austin actually had two seizures at night because of low blood sugar, both near midnight, so I would rather continue to get up and stick fingers a couple of times a night," said Melody. "They barely even wake up or notice at all and I'm used to the lack of sleep at this point."
Melody encourages other parents to be aware of the symptoms of diabetes and advocate for their child.
"Find a doctor who knows you and your child, and who is willing to help you by being available and listening to your concerns for individualized care," she said.
The family has found an excellent fit with their endocrinologist at Valley Children's Hospital, where Melody says they feel heard and well-treated.
She also recommends parents of diabetic children seek respite activities as they navigate life within the new normal.
"Take some time to yourself, whatever form that it is, read a book, relax, Netflix, something to be able to relax and take your mind off it," Melody advised.
Connecting with the diabetes community is possible through social media but also locally.
Melody and David are involved with local events to champion the cause. Find more information on their Instagram account:
@raising4diabetics.
"We feel blessed and lucky to have caught it with a diagnosis," said Melody. "We approached it 'something we can manage and learn how to take care of. Diabetes can feel very scary in the beginning but it gets better. There are so many different learning experiences as you go, like adjusting insulin for sports or dance, monitoring how many carbs to eat and which appointments are when but it is manageable. Our kids live healthy lives. I would love to tell my past self 'you will learn to make this work and your kids are going to be perfectly healthy, happy children.'"
Find more information about diabetes care at
www.jdrf.org
.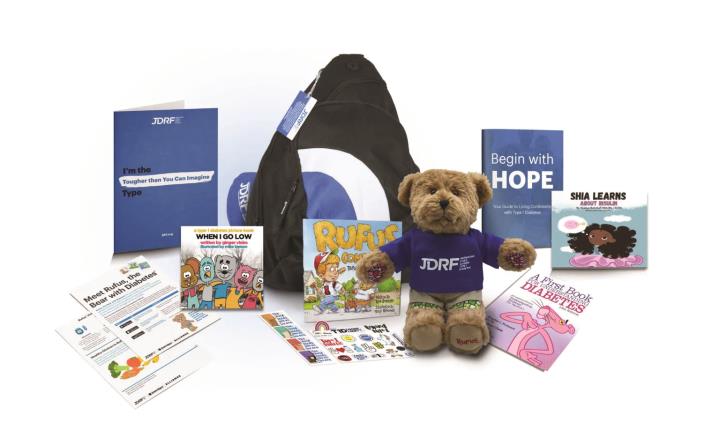 RUFUS THE BEAR WITH DIABETES
When your child receives a diagnosis of type 1 diabetes (T1D), it can be an overwhelming time. The Juvenile Diabetes Research Foundation (JDRF) wants to help parents navigate this challenging period by supplying helpful information and support through the JDRF Bag of Hope®. The JDRF Bag of Hope is filled with useful resources for both the child who has been diagnosed with T1D and his or her caregivers. Along with educational materials, the bag includes a special friend — Rufus, the Bear with Diabetes® — to show your child he or she is not alone while learning to take shots and test blood sugar. For more information on type 1 diabetes and JDRF visit https://
www.jdrf.org/
.
WHAT IS DIABETES?
The International Diabetes Foundation defines diabetes as "a chronic disease that occurs when the pancreas is no longer able to make insulin, or when the body cannot make good use of the insulin it produces."
Insulin is a hormone made by the pancreas, which acts like a key to let glucose from the food we eat pass from the bloodstream into the cells in the body to produce energy. All carbohydrate foods are broken down into glucose in the blood. Insulin helps glucose get into the cells. The Foundation further defines type one diabetes as the ability to produce insulin. It cannot be controlled with just food and exercise.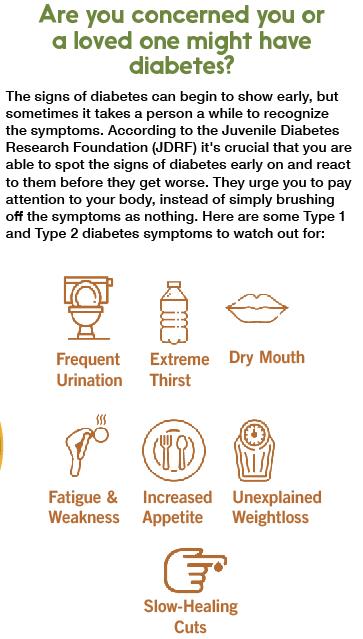 Type one diabetes refers to the condition in which the pancreas does not make sufficient insulin to meet the body's needs; it was formerly known as juvenile diabetes but can happen in patients of all ages. Type two diabetes is the ability to produce enough insulin or the body's cells do not respond adequately to what's produced. It can sometimes be controlled by food and exercise.
Kern County has the highest number of deaths from diabetes in the state of California, according to the Centers for Disease Control and Prevention. About 13.5% of our community is diabetic, according to healthykerncounty.org.