Entertain Young Minds With These STEM Books
Jul 29, 2022
As we head further into summer, parents and summer educators are sure to be looking for ways to entertain young minds that don't involve yet another hour of screen time. Here are some STEM and nature themes books that aim to get kids' brains out of the cloud and into the tangible, sure to get kids thinking and tinkering.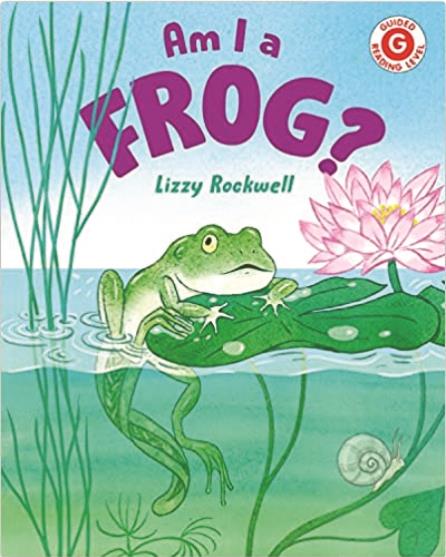 Am I a Frog?
by Lizzy Rockwell (Holiday House, for ages 4-8 years, available 08/30/2022) Part of the award-winning I Like to Read® series, This level G science book is perfect for first graders to read on their own! A tadpole swims, breathes, eats, climbs, and grows into a frog, when he jumps up and catches a dragonfly. An elegant, beautifully illustrated life cycle book by a highly regarded author and illustrator. A chart in the back of the book shows nine stages of the frog's development.
Owls and Whales
by Gail Gibbons (Holiday House, for ages 4-8 years) From the #1 science writer for kids comes two updated editions. Delve into the nocturnal world of owls and celebrate the similarities and differences in the many species of owls, from large to small, living in diverse environments and making many different kinds of nests. Deep-dive into the biology of whales, including the latest information on whale sizes and statistics, how and why some whales use echolocation, and stories of recent whale rescue efforts.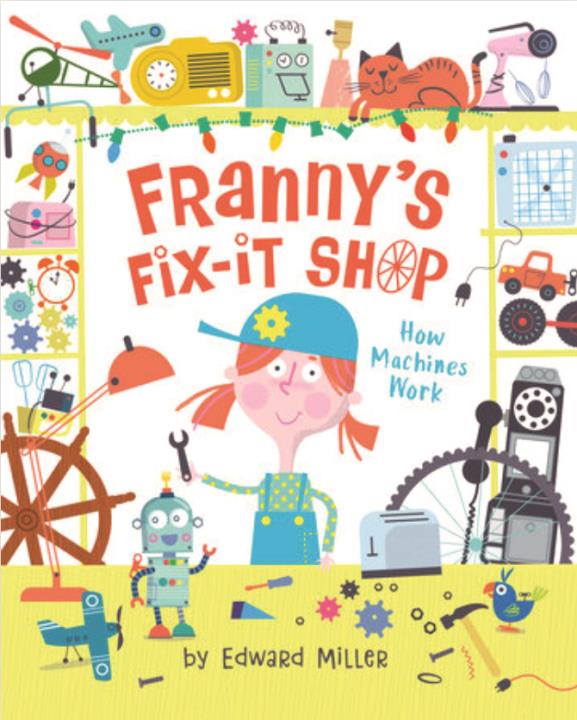 Franny's Fix-It Shop
by Ed Miller (Holiday House, for ages 6-9 years) Franny can fix anything. Others might throw broken items away, but not Franny! She likes to help friends and neighbors fix their machines and learn how they work. Repairing and reusing is easy when you break it down into parts: a bicycle is made up of gears, levers, screws, a pulley, and wheels. Clear, detailed explanations of how everyday items work are paired with Edward Miller's (Telling Time) signature kid-friendly artwork. A glossary and examples of simple machines are included.
A Unicorn on a Unicycle: A Counting Book of Wheels
by Lynda Graham-Barber, illustrated by Jordan Wray (Peachtree, for ages 2-5 years) Ride along as a glitter-fabulous unicorn on a unicycle makes his way through town, gathering a bright and cheery parade. Count the wheels on each new animal's vehicle as the story introduces numbers from one to ten. For extra excitement, add each new set of wheels to the growing group and discover how many total wheels you can see! This celebration of early mathematics culminates in a search-and-seek jamboree.
Spectacular Spots and Stripes of all Types
by Susan Stockdale (Peachtree, for ages 3-7 years) Award-winning author and illustrator Susan Stockdale introduces young readers to the many ways in which animals benefit from having spots and/or stripes. Full of engaging rhymes and bright, bold images, Spectacular Spots teaches kids what kinds of animals have spots, and why they have them. In Stripes of All Types, bouncy, alliterative rhyme and gorgeous illustrations introduce readers to a wide range of striped animals.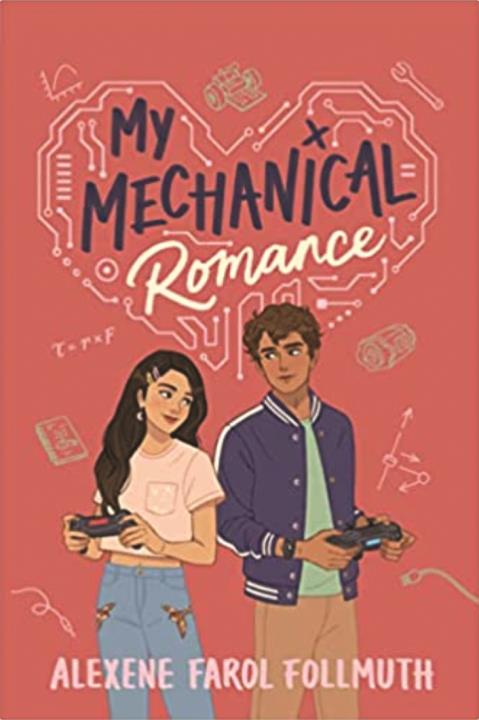 My Mechanical Romance
by Alexene Farol Follmuth (Holiday House, for ages 14 and up) Obsessed with New York Times bestseller The Atlas Six? Meet the banterific YA debut from Alexene Farol Follmuth—the true identity of Olivie Blake. When Bel accidentally reveals her talent for engineering, she's basically forced into joining her school's way too "bro" robotics club. Enter Mateo Luna, captain of the club (and the whole school), who recognizes Bel as a potential asset—until they start butting heads. My Mechanical Romance explores both the challenges girls of color face in STEM and the vulnerability of first love with unfailing wit and honesty.
After the Buzz Comes the Bee: Lift and Flap Animal Sounds
by Robie Rogge & Rachel Isadora, illustrated by Rachel Isadora (Holiday House, for ages 2-5 years) Buzz! Quack! Lift the flaps to help a group of adorable kids find the animals that are making all the noise! Toddlers will delight in the funny sounds and finding animals, familiar and unusual while learning pre-reading skills at the same time. Caldecott Honor-winning co-author and illustrator Rachel Isadora and innovative co-author Robie Rogge have come together to create a very special interactive book.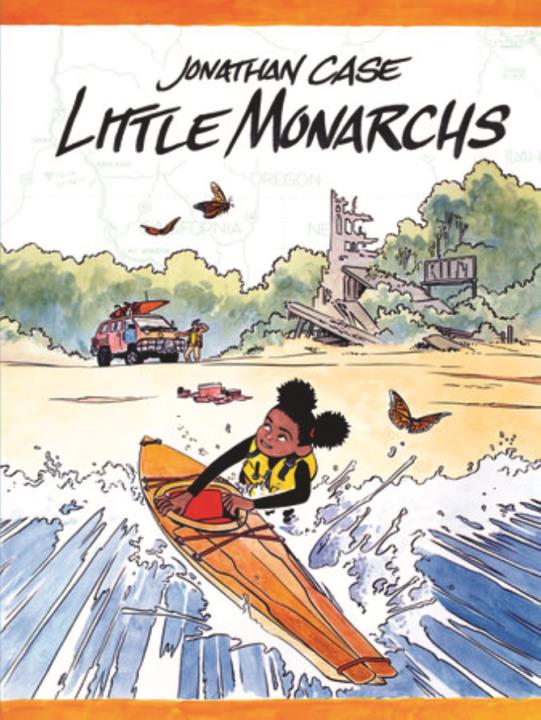 Little Monarchs
Little Monarchs by Jonathan Case (Margaret Ferguson Books/Holiday House, for ages 9–12) It's been fifty years since sun sickness wiped out nearly all mammal life on Earth. The few communities who survived are only able to come out at night. But there are two humans who can live and travel freely in the daylight: 10-year-old Elvie and her caretaker, Flora, a biologist who discovered an antidote using the scales on monarch butterfly wings. Now, they're on a mission to develop a vaccine by following the monarch migration. Will they succeed? Or will they fall to natural disaster, illness, or even the very people they're trying to save?