Jun 28, 2022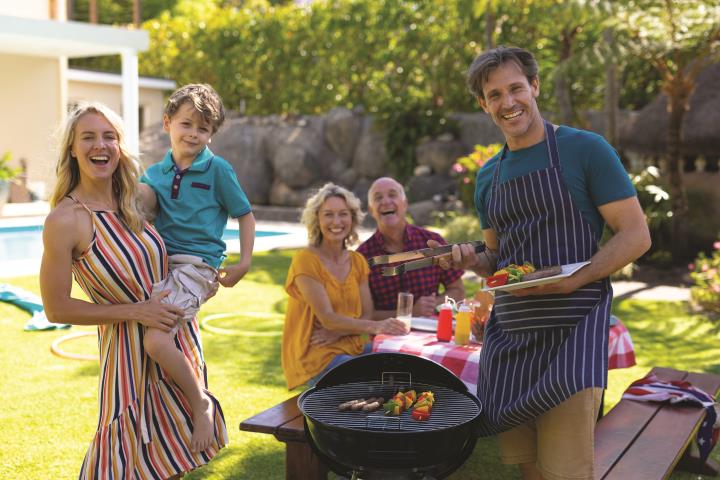 Picnics, parties and poolside lounging: So much of summer fun has to do with social gatherings. Throughout the past few summers, meeting up has been hampered by circumstances beyond anyone's control. This year, though, the season feels just right to plan for a memorable get-together.
Plan the perfect summer gathering this year with these 11 tips and ideas.
1. Meet up at the pool:
Plan for a day complete with built-in fun by scheduling a playdate at a local pool. Find out about concessions or bring your own. Meet up, chat with other parents and enjoy your time together. A nap after all that physical activity is almost guaranteed.
2. Plan outdoor activities:
Hikes and picnics can be perfect for a summer day. Start early to avoid peak hours of the day. A local park could be an ideal short outing.
3. Grill out:
Invite others over for a grilled dinner outdoors. Steaks, fish, vegetables and more can make for a fun dinner out of the kitchen.
4. Try a movie night:
Have friends over for a backyard or living room screening of a movie, complete with popcorn and candy.
5. Reunite with classmates:
Help children keep friendships over the summer by reaching out to the friends they made during the school year. Go to a museum together, try an ice cream parlor or go to a summer movie.
6. Relive childhood:
Does your child know how to ride a bike? Now could be the ideal time to learn! Remember what you love from childhood and teach your children about rollerskates, hopscotch, jacks and marbles. Give your kids memories: recreate some of your best childhood moments with them.
7. Consider a neighborhood book club:
Meet up with friends or neighbors for a book club that can be open to children or adults. Meet at a patio or park and enjoy with online guides.
8. Host a block party:
Get to know your neighbors. Coordinate with your homeowners' association or other neighborhood group. Come together to plan for a potluck or cakewalk..
9. Attend a holiday gathering:
Parades and public events can be an ideal way to celebrate Independence Day. Decide how you'll spend your holiday time with our community calendar.
10. Break out the decorations:
If you haven't brought out paper decorations in recent years, the concept may be totally new for the youngest members of your family. Enjoy decorating together and consider inviting cousins, grandparents or other family to make it a party.
11. Remember bug spray and sunscreen for all your summer gatherings:
No matter what activity you're doing outdoors, having bug spray on hand can keep out summer's peskiest uninvited guests. Sunscreen can also save your days of misery and even mitigate health consequences for years to come. Remember to reapply if you are in the water.