Blog Listings
Bring Back Family Bonding This Fall
3 ways to free up busy schedules to spend time with loved ones

Recipe Courtesy: KingsHawaiian.com.
Sep 19, 2023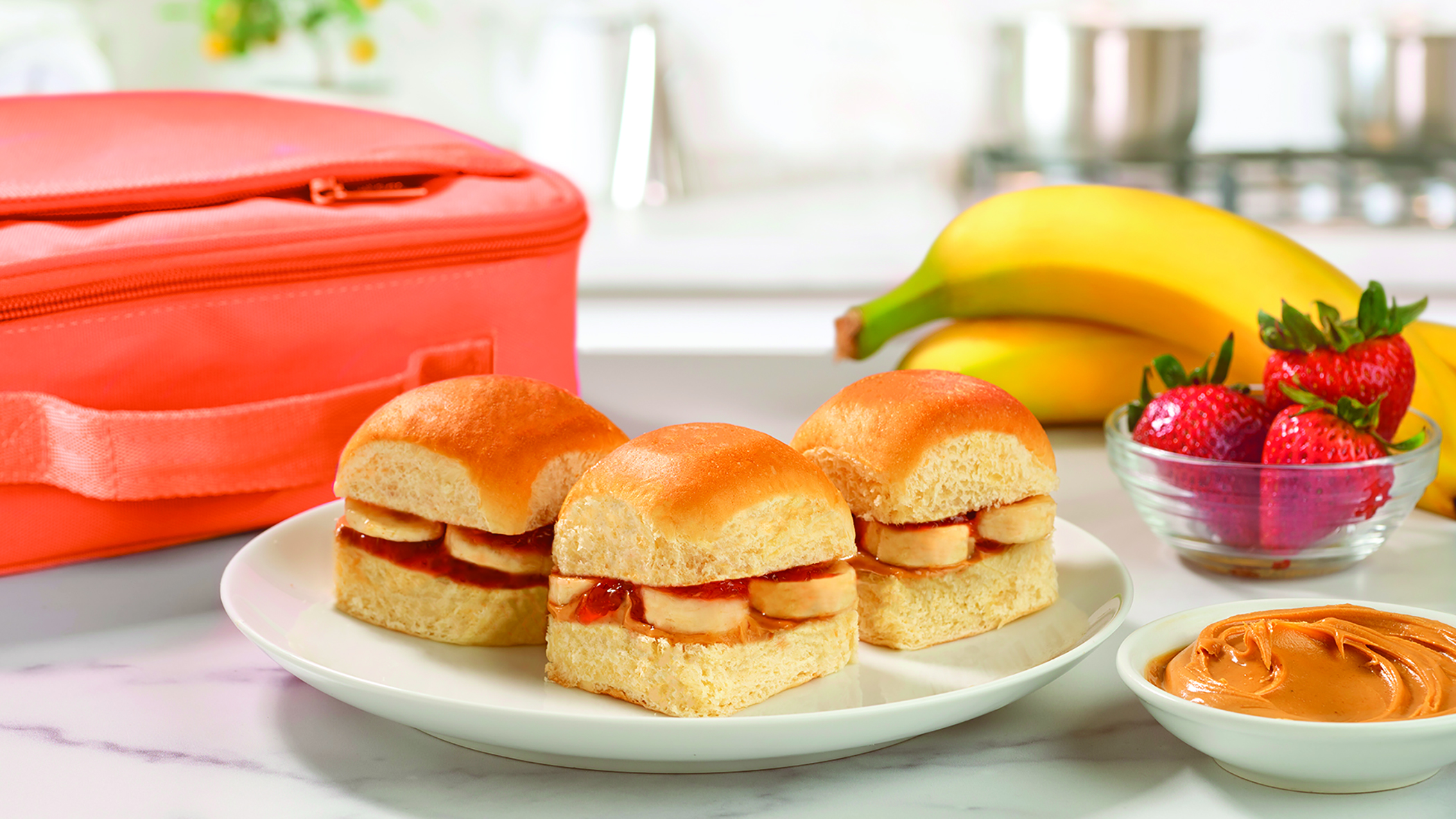 Busy fall schedules often leave little time for the things that matter most – sharing special moments with those you love. This year, as time seems to speed up during another school year, making family bonding a priority in your household can start with a few simple tricks.
Connect with your loved ones this fall while juggling hectic routines with this advice:
Schedule Family Nights
Desiring evenings spent with your nearest and dearest and actually making them happen are two separate things entirely. It's easy to get caught up in the hustle and bustle of the season with days that feel too long and evenings that are often too short. Putting dedicated family nights on the calendar is a good way to avoid last-minute commitments that take away from important bonding time. Incorporate some favorite activities, whether your loved ones are board game enthusiasts or movie buffs, to give everyone something exciting to look forward to.
Make Cooking Together a Family Activity
Making dinner for the family shouldn't take up valuable time that could be used for quality moments together. Seeking out quick and easy recipes leaves more hours in the day to spend with family members – or you can even make preparing dinner a family activity.
Teaching kids how to make your favorite recipes creates great memories and can maximize time spent together. From making kid-approved lunchbox sliders together to preparing time-saving, weeknight-friendly sliders as a family after school, King's Hawaiian Rolls and Slider Buns have the power to help unite busy parents and picky kids. Plus, they're soft and fluffy with the right touch of sweetness, and sliders are customizable, easy, fun and always a crowd pleaser. These Ham and Swiss Sliders or Peanut Butter, Jelly and Banana Sliders offer ways kids can help, from layering meats and cheeses to spreading peanut butter. Everyone can lend a hand in the kitchen while enjoying quality time together.
Encourage Extracurricular Participation
Beyond those special moments at home, there are plenty of ways to connect with your kiddos. Encouraging them to participate in extracurriculars, like sports, band, theater, dance, choir or other activities, provides a great way to enjoy something together as you watch your children branch out and try new things. If they happen to try an activity you used to (or still do) participate in, it's an easy way to make a unique connection by sharing your own memories, offering helpful tips or even passing down old equipment like sports gear or an instrument.
Find more inspiration for family bonding with delicious meals and snacks by visiting
KingsHawaiian.com
.
Ham and Swiss Sliders
Total time: 25 minutes
Servings: 4-6
1 stick butter
1 package (12 rolls) King's Hawaiian Original Hawaiian Sweet Rolls
1 pound shaved deli ham
1 pound thinly sliced Swiss cheese
Heat oven to 350 F. Melt butter and set aside.
Cut entire pack of rolls in half horizontally, keeping all top and bottom halves intact.
In 9-by-13-inch pan, place bottom halves of rolls and cover with ham and cheese.
Cover ham and cheese stacks with top halves of rolls. Drizzle butter mixture over tops of rolls.
Bake, uncovered, 15-20 minutes. Separate rolls for serving.
Peanut Butter, Jelly and Banana Sliders
Prep time: 5 minutes
Servings: 4-6
1 package (12 rolls) King's Hawaiian Original Sweet Rolls
4 tablespoons salted peanut butter
4 tablespoons strawberry jam
2 bananas, sliced
Cut entire pack of rolls in half horizontally, keeping all top and bottom halves intact.
Spread peanut butter on bottom halves followed by strawberry jam. Top with banana slices then top halves of rolls.