Blog Listings
Power Back-to-School Weeknight Family Meals

Recipe Courtesy of www.eatpecans.com
Aug 16, 2023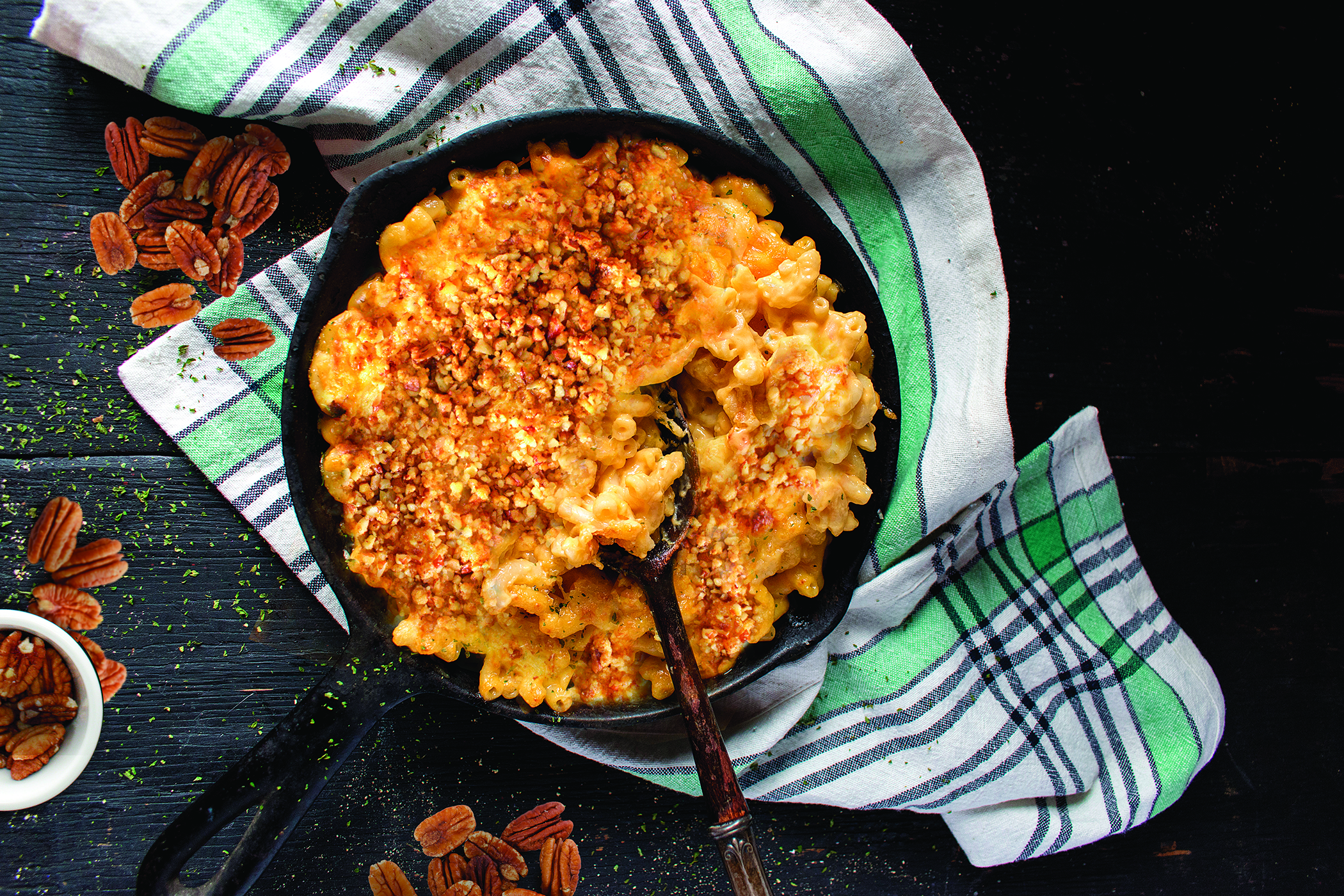 Back-to-school season means many families are busier than ever, leaving less time to plan weeknight meals.
Swapping out complicated dishes for simple dinners and make-ahead snacks allows you to make your loved ones' health a priority while also managing hectic schedules.
To help make those simple yet tasty menu additions a reality, look to a flavor favorite and nutrition powerhouse like pecans. They're the ideal nut to keep on hand to incorporate into favorite meals and after-school snacks.
Taste is just the beginning when it comes to pecans. Their nutritious punch provides a unique mix of health-promoting nutrients. Plus, they're a versatile ingredient that can shine in a wide range of flavor profiles from sweet or spicy to salty, smoky and savory.
These benefits make them a delicious, nutrient-dense option to power up school days. Consider them as a better-for-you addition to breakfast in banana bread recipes and energizing snacks like these
Superfood Pecan Energy Bars
. They're simple and nutritious, making them an ideal after-school snack and on-the-go solution between activities.
When the whole family comes home after a long day of school, work, games and social commitments, pecans can add a delightful crunch to air-fried favorites like chicken tenders or childhood classics like
Mac and Cheese with Pecan Breadcrumbs
.
Mac and Cheese with Pecan Breadcrumbs
Cook time: 50 minutes
Servings: 6
8 ounces cavatappi pasta
1 teaspoon salt, plus additional for salting pasta water, to taste
1 tablespoon butter
1 block (8 ounces) cheddar cheese
1/2 cup raw pecan pieces
15 ounces part-skim ricotta cheese
4 tablespoons sour cream
1/4 teaspoon ground pepper
1 large egg, lightly beaten
Preheat oven to 375 F.
Cook cavatappi in salted boiling water. Drain, reserving 1/2 cup pasta cooking water. Return pasta to pot and stir in butter. Using box grater, shred cheddar cheese. Using food processor, combine 1/4 cup shredded cheddar cheese with pecans. Process to coarse breadcrumb consistency.
Add remaining cheddar cheese, ricotta, sour cream, 1 teaspoon salt and pepper to warm pasta. Stir until thoroughly combined. Add egg; stir. Add 2-4 tablespoons reserved pasta water to loosen mixture; stir until smooth.
Pour into buttered 9-inch square or round casserole dish and top evenly with pecan topping. Bake 30 minutes.
Substitutions:
Use pre-shredded cheese in place of cheddar cheese block. Use pasta of choice in place of cavatappi.
Superfood Pecan Energy Bars
Cook time: 40 minutes
Servings: 14
15 Medjool dates (9 ounces)
1 cup pecan pieces
1/2 cup gluten-free oats
1 tablespoon chia seeds
1 teaspoon vanilla extract
1/2 teaspoon cinnamon
1/4 teaspoon kosher salt
Preheat oven to 200 F.
In food processor, process or pulse dates until chopped and rough texture forms. Add pecan pieces, oats, chia seeds, vanilla extract, cinnamon and kosher salt; process about 1 minute until crumbly dough forms.
Line baking sheet or jelly roll pan with parchment paper. Dump dough into center of parchment paper and use rolling pin to roll into 6-by-10 1/2-inch rectangle. Cut dough into 14 bars about 1 1/2-by-3 inches or into desired shapes.
Bake bars 30 minutes. Cool bars to room temperature then refrigerate in sealed container between sheets of wax paper.
To package for on-the-go snacking, cut 4-by-6-inch rectangles of wax paper, wrap around bars and secure with tape.