Aug 29, 2022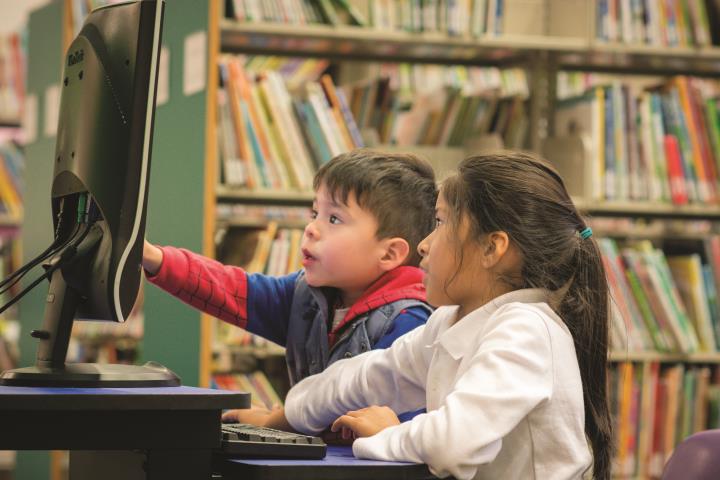 What's the most essential school supply of all? "A library card," says the American Library Association (ALA). September is Library Card Sign-up Month. The observation began in 1987 when U.S. Secretary of Education William J. Bennett urged a national campaign for all kids to obtain and use a library card.
Today's libraries offer a broad array of free materials, services, and activities for kids and adults alike. Here are just a few great reasons to make the library an integral part of your and your child's life.
Movies & films
Today's libraries offer a great selection of mainstream movies and television series as well as educational, independent, and foreign films on DVD for kids and adults alike.
Music CDs
Music is the universal language. You'll find a large selection of pop, rock, and country music CDs at the library. You can even introduce your kids to classical, jazz, blues, international music, and more.
Computer software and games
If your kids are into video games, the library has an array of children's educational software and video games. You can also find teen and adult video games, instructional and reference software, and productivity software ranging from Microsoft programs to graphic design.
Periodicals
Newspapers, magazines, and niche periodicals are available for both in-library use and check out.
Books, ebooks, and audiobooks
In addition to vast collections of print fiction, non-fiction, and reference books, libraries offer audiobooks on CD, including unabridged editions. Many libraries also provide ebooks in multiple formats.
Computer and Internet use
Nearly all libraries offer free computer access for Internet browsing and research. You'll also likely have access to basic word processing programs, Excel, PowerPoint, and more.
Inter-library loan
If you can't find a book or item you're looking for, most libraries have inter-library and reciprocal loan programs. Just ask your library if it can request the material from another library for you. Some library systems have arrangements so you can use your library card at libraries in nearby communities.
Online catalog
Most libraries have a website with access to their complete catalog. You can browse or search for materials from home to determine their availability before you head out. If an item you want isn't available, you can usually reserve it or request an inter-library loan right from your computer.
Special events
A wide array of programs, events, and activities are found at libraries throughout the year. These include children's storytimes, computer classes, enrichment programs, book discussion groups, used-book sales, author events, children's and teen movies, crafts, and more.
DID YOU KNOW?
California Libraries Offer Free State Park Passes
California has a wealth of state parks, and many public libraries are likely within driving distance of one. The First Partner's Office, CA State Parks, and the California State Library are partnering to provide free vehicle day-use entry passes to over 200 participating California parks operated by State Parks available for library card holders to checkout from their local library.
The pass is valid at over 200 participating State Parks. Check
https://www.parks.ca.gov/ParkIndex to search list of participating California State Parks. After a fun day of recreating responsibly, just return the pass to the library for others to use. For more information, please visit CheckOutCAStateParks.com.
If you don't have a library card, it's free to sign up. In fact, September is Library Sign-Up Month. You can find local libraries at www.kerncountylibrary.org.