Fruit in Season Apricot Dessert
May 31, 2022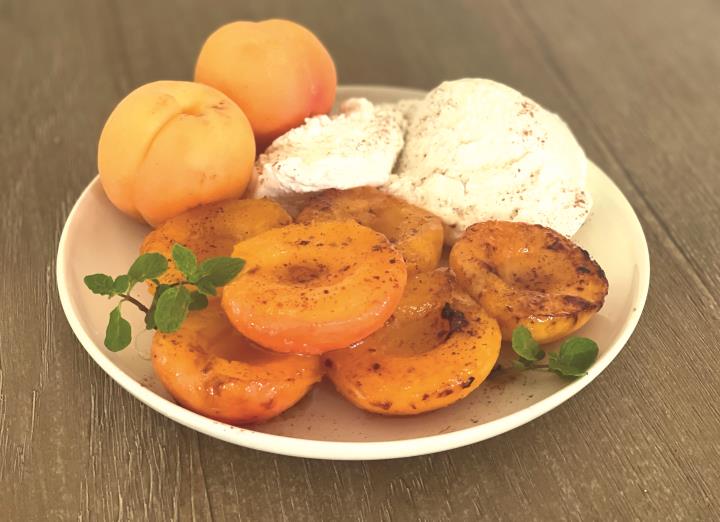 Fresh apricots are in season this summer, and this sweet and buttery grilled apricot dish goes well with ice cream or with a soft cheese like brie.
Ingredients:
3 tablespoons unsalted butter
2 tablespoons sugar
6 to 8 apricots, halved and pitted
2 tablespoons honey
1 (2 3/8-inch diameter) lemon, 4 wedges
1 cup ice cream, or brie cheese
1 teaspoon cinnamon, for garnish
Mint leaves, for garnish
Steps to Make It:
Gather the ingredients.
Melt butter and sugar together in a large pan.
Add apricots and coat with butter mixture.
Place on grill for 6 to 7 minutes, turning often.
Once cooked, place apricots on dessert plates cut-side up, drizzle with honey and lemon juice, and serve warm with a scoop of ice cream or with slices of brie cheese.
Garnish with cinnamon and mint leaves.