The Best Books For Father's Day
Sponsored by Taft College Foundation
May 31, 2022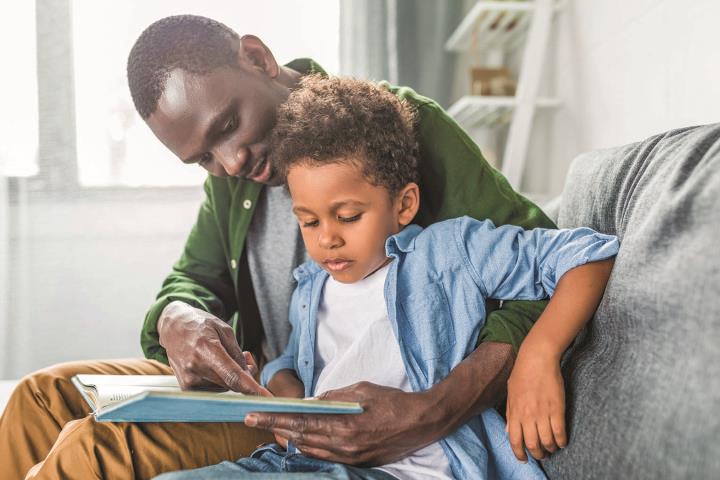 This Father's Day, why not encourage your readers to get the dads (or dad-like figures) in their lives a gift or two that will endure long after Sunday is over. Each of the books below will allow for a special storytime moment for dad and the little in their life.
.

Papa Pizza Mouse
by Michael Garland (Holiday House, for ages 0–3) Now a bite-sized board book, Papa Pizza Mouse offers new families their first chance to bond over a love of New York, pizza, and a NYC slice that is worth fighting for. When the whiskered hero of this story uncovers one of the greatest treats New York City has to offer a forager—a discarded slice of pepperoni pizza—the danger to bring it home to his family is all worth it! It's up to the tiny Pizza Mouse to get the slice safely home to his family . . . via the A train, of course!
Ready! Said Rabbit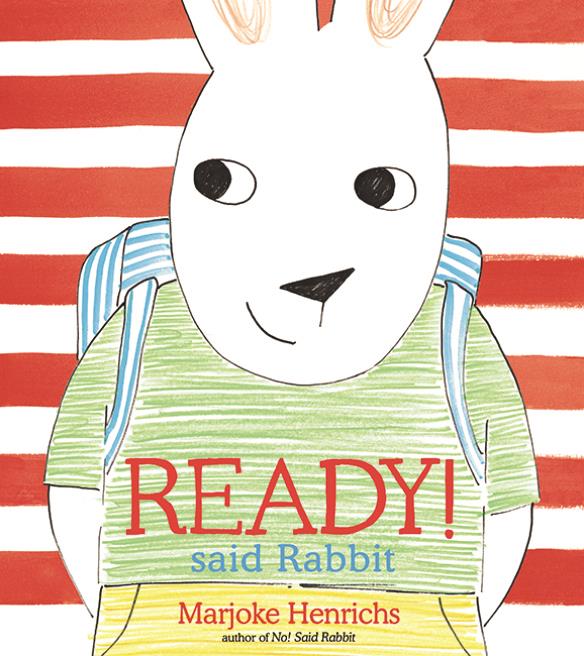 by Marjoke Henrichs (Peachtree, for ages 2–6) An excellent read aloud pick for dads and their little loved ones to celebrate each other, charming flaws and all. It's a lovely day to visit the park, but will Rabbit and Dad ever be ready to leave the house? Rabbit could take his ball to the park. But his favorite elephant would be just perfect, too, if he could find it. Uh-oh! Now Dad needs his jacket…and his glasses. And wherever did his keys go? A tale of patience to share between a dad and child; readers will laugh along with playful jibes at relatable, dawdling behaviors.
When Grandfather Flew
by Patricia MacLachlan, illustrated by Chris Sheban (Neal Porter/Holiday House, for ages 4–8) A grieving boy remembers his grandfather and the hobby they shared, in this moving evocation of love and loss by a Newbery Medalist. Milo's grandfather is fascinated with birds. He admires their freedom and never loses an opportunity to point out the things that make them special. He can't see like he used to, so Milo helps him. One day when Milo comes home, Grandpa isn't there, but when he sees a Bald Eagle swoop through the sky above, he knows Grandpa got his wish of being reborn in the skies
Song for Jimi: The Story of Guitar Legend Jimi Hendrix
by Charles R. Smith, Jr., illustrated by Edel Rodriguez (Neal Porter/Holiday House, ages 7 and up.) Jimi Hendrix's talent was epic, and so is this lyrical account of his life, with spectacular artwork by Edel Rodriguez— including a poster underneath the jacket! From his turbulent childhood through his epical appearance at the Monterey and Woodstock festivals, Smith Jr. covers it all in this rich and rhythmic account of a singular life, accompanied by the psychedelic splendor of Edel Rodriguez's acid-tinged illustrations. This unique mix of rhythm and rhyme captures the essence a rock icon.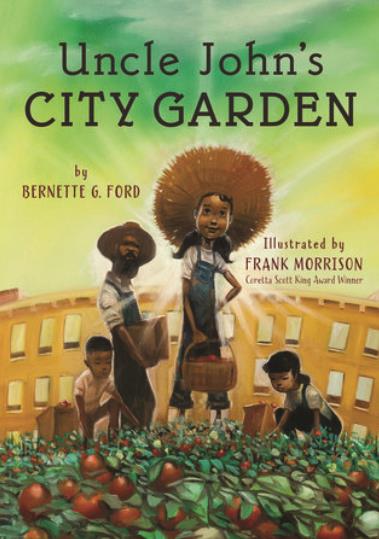 Uncle John's City Garden
by Bernette G. Ford, illustrated by Frank Morrison (Holiday House, for ages 4–8) How does this city garden grow? With help from L'il Sissy and her siblings—and love, love, love! A celebration of nature, family, and food. Bernette Ford's autobiographical story is a loving glimpse at a girl, her siblings, and her uncle, and their shared passion for farming. L'il Sissy's fascination with measurement, comparison, and estimation introduces children to STEM concepts. And the progress of Uncle John's garden introduces readers to the life cycle of plants. And the progress of Uncle John's garden introduces readers to the life cycle of plants.
Going Down Home with Daddy
by Kelly Starling Lyons, illustrated by Daniel Minter (Peachtree, for ages 4-8) Down home is Granny's house. Down home is where Lil Alan and his parents and sister will gather with great-grandparents, grandparents, aunts, uncles, and cousins. Down home is where Lil Alan will hear stories of the ancestors and visit the land that has meant so much to all of them. And down home is where all of the children will find their special way to pay tribute to their family history. All the kids have to decide what they'll share, but what will Lil Alan do?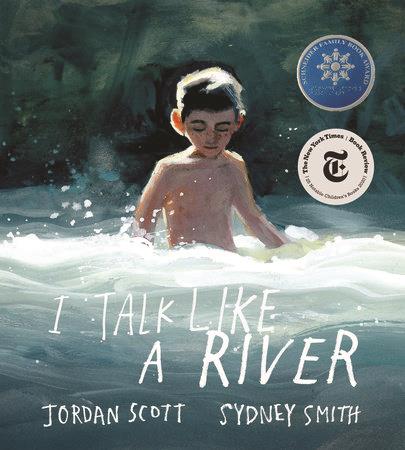 I Talk Like a River
by Jordan Scott, illustrated by Sydney Smith (Neal Porter/Holiday House, for ages 4–8) What if words got stuck whenever you tried to speak? What if they never came out the way you wanted them to? When a boy who stutters feels isolated, alone, and incapable of communicating in the way he'd like, it takes a kindly father and a walk by the river to help him find his voice. Poet Jordan Scott writes movingly in this powerful and ultimately uplifting book, based on his own experience.
Adventures with My Daddies
by Gareth Peter, illustrated Garry Parsons (Peachtree Publishing, for ages 4–8) This authentic bedtime read aloud is perfect for LGBTQ+ and adoptive families! Set off on a series of incredible adventures with an endearing, diverse family as the bedtime stories they read burst into colorful life. Together, the daddies and their little one battle dragons, dodge deadly dinosaurs, zoom to the moon, and explore the world in a hot air balloon, before winding down to sleep in a wonderfully cozy ending.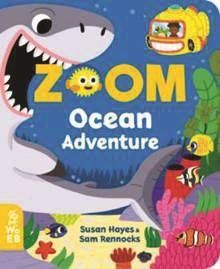 Zoom Ocean Adventure
by Susan Hayes, Sam Rennocks (What On Earth Books, for ages 1-3) Join Noah as he puts on his wetsuit and visits Earth's most mysterious environment: the ocean. Come face to face with a great white shark, join dazzling fish on a coral reef, explore the depths of the ocean in Noah's submarine, and discover your very own pirate treasure. Die-cut board pages and a pop-up make every page an interactive experience, keeping readers guessing about what surprise awaits on the next page, while learning about ocean animals.