Sep 27, 2023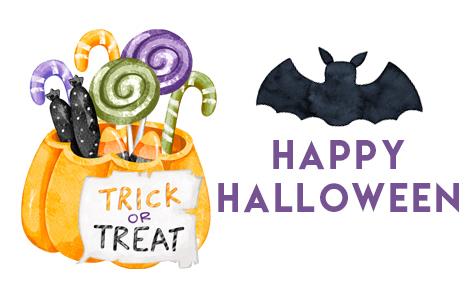 When most people find out how much I love horror movies, they are usually shocked. I don't think I give off a dark vibe, because in my life I am all pink and bling. I was just as excited to see the Barbie movie as I am about seeing Saw X - doesn't make any sense, right?
Social media has taught me that I am not alone in this paradoxical obsession. I saw a video of a cute little girl at her pink, glittery Barbie-themed birthday party when Michael Meyers from Halloween appeared rather than a princess. She stops and looks at him, with what I thought looked like shock or fear, but then runs and hugs him as if he was Barbie herself. This amazing mom had mashed it up to be a Barbie-horror-theme party. This was me! I was this little girl and it made me so happy to realize there are others like me.
When I saw a local business, Forged with Ink, showing a shirt that mocked Mean Girls with Jason, Ghostface, Michael, and Freddy sitting at a table wearing pink costumes, with the famous quote, "On Wednesdays we wear pink," I knew it would be perfect for this year's Halloween attire. It will go perfectly with my purplish earrings that feature Ghostface saying, "Call me!"
Whether you like Barbie or Michael, or both, one thing most people can agree on is how much they love to find a good food truck. Kern County has seen an increase of food trucks and with the season of festivals and fairs, KCFM wanted to know our readers' local favorites. In the article, "Readers Respond," on page 10, you can read about all the fun places you can take your families this Fall for a tasty bite.
Halloween brings with it all kinds of spooky fun and a lot of sugary treats. In the article, "11 Ways to Curb Cravings for Sweets and Other Unhealthy Foods," Callie Collins writes about ways to be a little healthier this Holiday season. Her tips range from keeping less junk in your house and stocking your pantry with healthy alternatives. To read the rest of the tips, turn to page 14.
My favorite part of this spooky holiday is the chance to dress up. I will find any excuse I can to get decked out, especially if it involves coordinating outfits. I'm not the only one who wants to play dress up. In Julie Willis's Humor at Home article, "Mom with Girls: Let's Play Dress Up," on page 22, she writes about how she dreamed how life with girls would be with all the glamour of manicures, pedicures, and fancy lunches dressed to the nines. Turns out her two girls take after their mama and would rather play in the dirt, run races, and cut their nails short. But, the best part is that together, with their mom, they can play hard and have fun.
This month you can read all about an amazing local mom in the article, "Hello, Happy (Peaceful) Mama: Meg Maitland shares her love of nature and living in Kern County and what inspires her sense of CALM," on page 12 As the Director of California Living Museum (CALM) since 2020, Maitland enjoys sharing her love of nature and animals with the community. CALM is celebrating its 40th year and Maitland says it's the perfect time to come out for a visit.
This Halloween I'm all for the scary and fun costumes; and themed t-shirts. I also love all the food that goes along with it from the Reese's pumpkins to caramel apples to anything cinnamon flavored. Unpopular opinion: I don't love food pumpkin-flavored, but I love candles pumpkin-scented. Again – such a paradox!
Fall is a such perfect time to get into the Holiday season and gear up for my favorite time of year: sweater weather. If you see me out and about in my Mean Girls-inspired Halloween sweatshirt, say "Hello!"
Have a Fabulous Halloween and Stay Safe!