Sep 27, 2023
When it comes to Halloween, kids are usually focused on one thing: the candy. But if you want to give them something that won't give them a sugar rush there are plenty of Halloween toys and gifts that will put them in a spooky mood.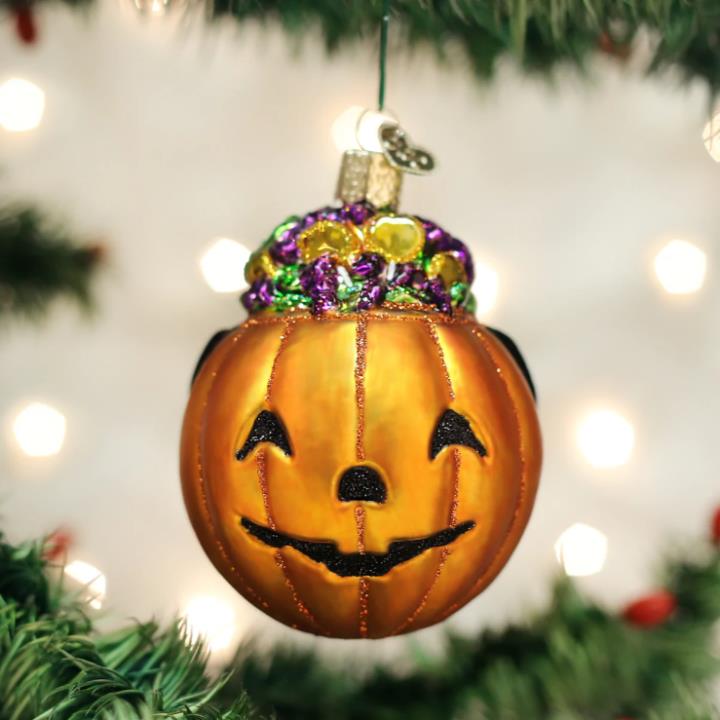 Old World Christmas – Trick or Treat Ornament
Celebrate the spooktacular spirit of Halloween with Old World Christmas Halloween ornaments! These intricately designed ornaments capture the magic and mischief of the season, making them a bewitching addition to any Halloween decor. $21.99,
www.oldworldchristmas.com
.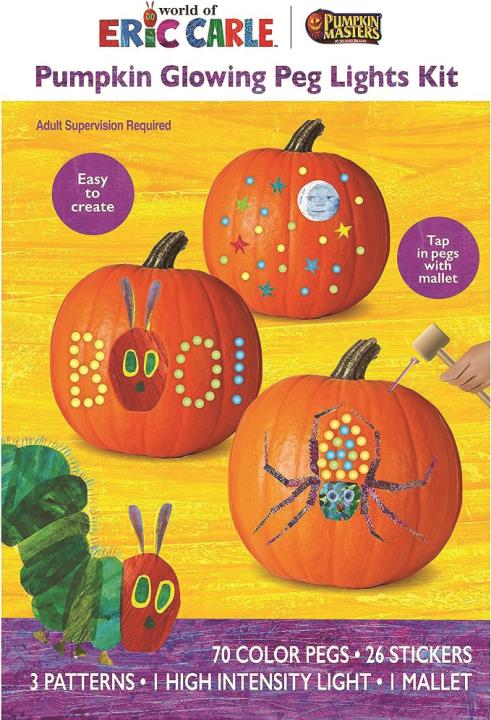 Pumpkin Masters World of Eric Carle - Pumpkin Glowing Peg Lights Kit
This kit includes all you need to create colorful patterns with tap in peg lights that will illuminate once your pumpkin is lit. Also included are stickers to complete the three designs. Ideal for young children to get involved this Halloween season. Adult supervision required, not for children under 2 years. $17.96,
www.amazon.com
.
.
Little Me Halloween Pajama Set
Trick or treat and right to sleep! These snug-fitting two-piece pajamas are crafted in premium cotton for your sleepy little pumpkin. $30,
www.littleme.com
.
.
.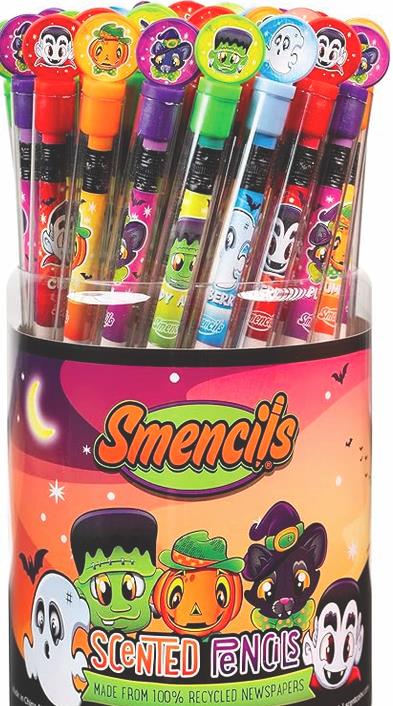 Halloween Smencils - Scented Pencils
Unique scented stationery that brings quality fun to any arts, crafts, or homework activity; and is a great teaching incentive for kids in school. Scents include: Cherry, Pumpkin, Candy Apple, Plum, and Blueberry $8.99,
www.amazon.com
.
.
.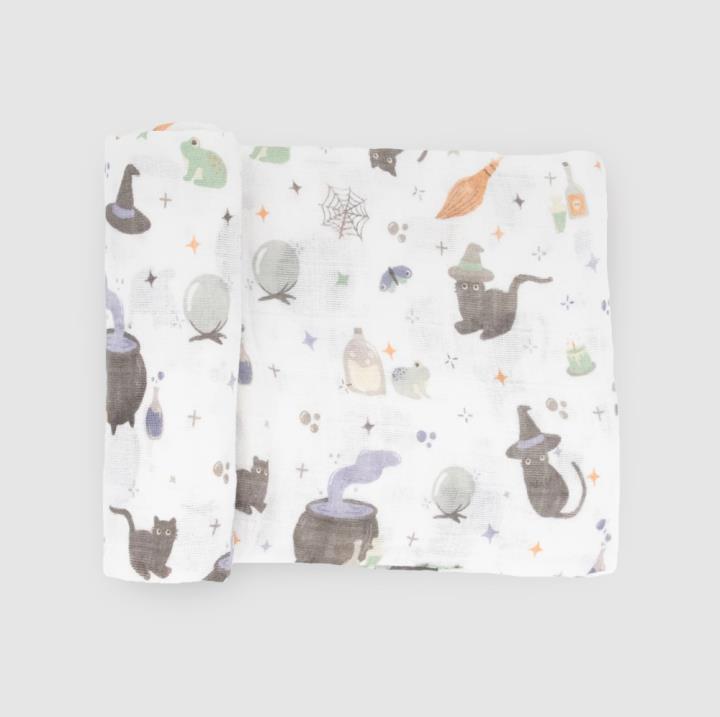 .
Little Unicorn Cotton Muslin Swaddle Blanket - Cats and Cauldrons
Featuring hand-painted prints, this versatile swaddle is an everyday essential. Crafted in lightweight and breathable cotton muslin, ideal for swaddling, nursing, cuddling and more. $19,
www.littleunicorn.com