Apr 25, 2023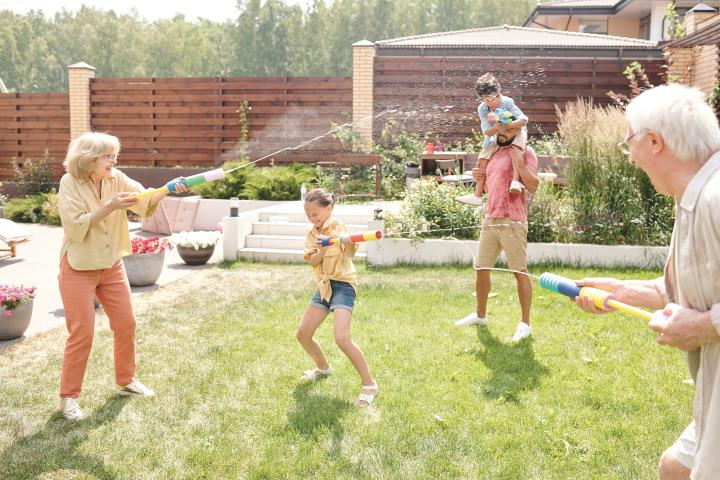 May heralds the unofficial beginning of the summer season, with its rapid descent into hotter days with a less defined schedule.
Figure out your schedule:
Planning now can help your family make the most of more free time during summer's long months. Know what your work schedule or other major commitments will be and go from there to start planning your family's activities, vacations and daily routine.
Make arrangements for assistance services:
Schools fill the gap for many households. If you need food benefits for summer, find out about local library feeding programs and community pantry options. Utility bill assistance, help staying cool and other seasonal concerns can be resolved by starting now if necessary.
Reserve your summer camp spot:
Whether you need childcare or just want to help your child develop their interests, check out our website for more information about local camps. Enroll early to help ensure a spot.
Enroll your child in classes:
Summer is an ideal time to catch up on tutoring, get extra sports practice or add lifeskills.
Create a summer bucket list:
Ask your child what they want to do. Create a bucket list together and a plan to prioritize it by working within the possible.
Just add water:
Include water play and swimming lessons for a way to cool off instantly
Plan for intentional downtime:
Take a break. File your time off request or otherwise clear your schedule. Make reservations as needed. Everyone needs something to look forward to, even if travel is not part of your plans. A staycation works, too.
Explore your community:
Get to know what's new in Kern County with our community calendar. Enjoy outdoor spaces before the temperature soars. Plan indoor fun, with museum tours and boutique shopping, for the hottest days of the year.
Read together:
Participate in a local reading program at your branch library. Choose books to read aloud. Tackle chapter books at any age for a shared reading experience.
Be social:
Get together with friends, family and neighbors.
Create a core memory:
Camp under the stars, visit an elderly relative, have a family water gun battle or choose another intentional way to spend quality time. You don't have to spend money to develop life-long memories that help children connect.