10 New & Captivating Summer-time Picture Books
Sponsored by Kern Literacy Council
Jun 27, 2022
Get ready to make room in your bookshelves. These Publishers have a wonderful selection of new and upcoming picture books. These entertaining, engaging, and educating titles are perfect for backseat entertainment, summer storytimes, and gift ideas.

.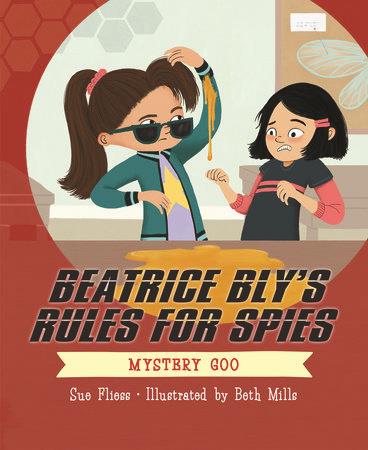 Beatrice Bly's Rules for Spies 2: Mystery Goo
by Sue Fliess, illustrated by Beth Mills (Pixel+Ink, for ages 4-7 years) Spy-in-training Beatrice Bly returns in the second book in the Beatrice Bly's Rules for Spies series, using problem-solving, deduction, and STEAM skills in an exciting, fun way. In Mystery Goo, Beatrice finds herself in a sticky mess when her latest case pulls her attention away from planning for the science fair. Can scientific investigation combine with spy techniques to solve both problems? Young sleuths will be eager to get in on the action.
.Look and Listen: Who's in the Garden, Meadow, Brook?
by Dianne White, illustrated by Amy Schimler (Margaret Ferguson Books/Holiday House, for ages 4-8 years) This picture book is both an exciting read-aloud and a guessing game for budding nature lovers. A child steps outside and strolls along, taking in the sights and sounds of nature. Rhythmic, rhyming text tracks his journey through a garden, meadow, and next to a brook, introducing a new color and animal found in that ecosystem with every turn of the page, transforming an ordinary walk into a feast for the senses.
A Seed Grows
by Antoinette Portis (Neal Porter Books/Holiday House, for ages 3-6 years)
The transformative life cycle of a sunflower plays out in this bold read-aloud by Sibert honoree Antoinette Portis. With evocative and lively illustrations, A Seed Grows offers a close-up view of each step of the process and the ways in which flowers and seeds depend on other creatures, with a striking fold-out spread of a full-grown sunflower and additional material at the back of the book explaining the science of plant life cycles.
A Life in Hot Water: Life at the Bottom of the Ocean
by Mary Batten, illustrated by Thomas Gonzalez (Peachtree, for ages 6-9 years) Award-winning science writer Mary Batten and NYT best-selling illustrator Thomas Gonzalez, the masterful duo that created Life in a Frozen World, team up again in this impressive overview of hydrothermal ocean vents. Her clear, informative text coupled with his unique and eerily realistic paintings of sights never seen on land—gushing "black smokers," ghostly blind shrimp, red-plumed tube worms—will entice readers to learn more about this once-hidden world at the bottom of the sea.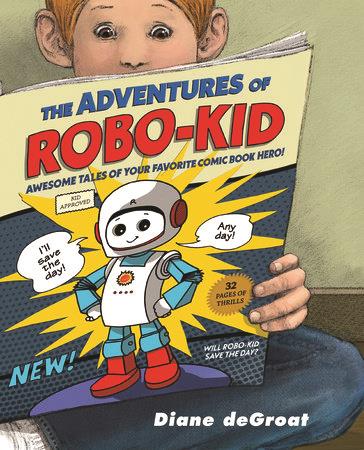 The Adventures of Robo-Kid
by Diane deGroat (Neal Porter Books/Holiday House, for ages 4-8 years)
While heroes might seem larger than life, everyone can use some help from a friend. Follow two intersecting stories set in the real world and inside a comic book as a real-life kid finds the courage to cope with his anxiety with the help of Robo-Kid, a comic superhero with his own vulnerabilities. With two distinctive art styles blending comic book and traditional picture book formats, Diane deGroat's The Adventures of Robo-Kid is an inspiring tale about what it takes to be a hero.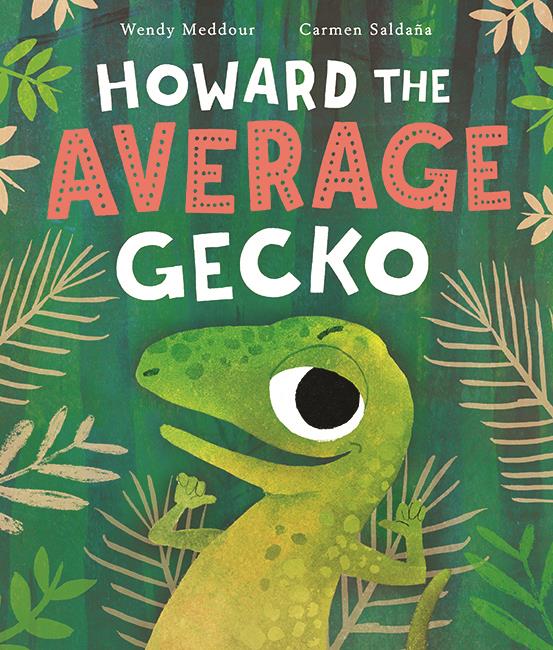 Howard the Average Gecko
by Wendy Meddour, illustrated by Carmen Saldaña (Peachtree, for ages 4-8 years, available 07/05/2022) Some of the world's most amazing animals are camouflaged! Too bad Howard is too full of himself to notice. Howard thinks he's the most exceptional creature in the entire rainforest. when Howard learns that other creatures can be camouflaged, too, he doesn't feel so special anymore. In fact, he might just be…GASP…average! Who could ever love a completely unexceptional gecko-like Howard? Dip into this vibrantly illustrated and funny tale to find out!
The Longest Journey: An Arctic Tern's Migration
by Amy Hevron (Neal Porter Books/Holiday House, for ages 5-8 years, available 07/12/2022) In their thirty-year lifetimes, Arctic Terns travel nearly 1.5 million miles, that's enough to fly to the Moon and back three times! In The Longest Journey: An Arctic Tern's Migration, we follow one such bird as it spreads its wings and sets out to make its first globe-spanning trip with its flock. The brilliant, naturalistic artwork mimicking maps and nautical charts is supported by extensive research and paired with the material at the back of the book.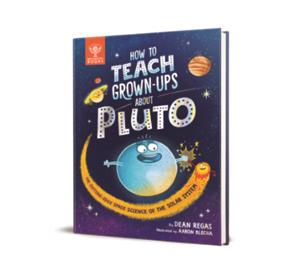 What on Earth Books: How to Teach Grown Ups About Pluto
by Dean Regas (For ages 3-7 years)
Pluto has not been a planet since 2006. But this tiny world still inspires people of all ages while sparking controversy. In this delightfully witty book, astronomer Dean Regas teaches you how to educate your grown-up about the cutting-edge science of space, most crucially the reason why Pluto is NOT a planet anymore.
Summer reading is critical, not only for helping kids maintain learning while school is out, but also for fostering social-emotional development, discovering the joy of stories, and elevating the importance of lifelong learning. In addition to academic benefits, Scholastic EDU states there are powerful social-emotional impacts when kids read.
Eighty-three percent of educators say reading helps students understand people that are different than them,
81% say reading helps students develop empathy,
81% say reading helps students see themselves in characters and stories.
And 74% of kids say that reading fiction and nonfiction helps them understand the world. That's pretty special!